Our Team

Summer Trails staff is comprised of highly skilled and experienced leaders, teachers, instructors, coaches, and counselors. Our staff are carefully selected thru a rigorous application and interview process and demonstrate maturity, dedication, energy and the passion needed to create life changing summers. We are fortunate that many staff return year after year and that 1/3 of our staff grew up at Summer Trails as campers.
Jamie Sirkin
Director
Jamie considers herself a camp "lifer" having grown up participating and then working in both day and overnight camps. Jamie completed her undergrad at Indiana University and then received a Master's of Social Work from NYU. Jamie is committed to positively impacting children through the summer camp experience. Jamie found her summer home at Summer Trails in 2005 and has not missed a camp day since. She is committed to providing a safe and fun environment for campers. To that end, she is proud to serve on the Westchester Board of Health and the New York State Camp Safety Council, working to ensure that all children have a high quality and safe camp experience. Jamie is married and has two daughters who have grown up at Summer Trails and sleepaway camp and share her enthusiasm for smores!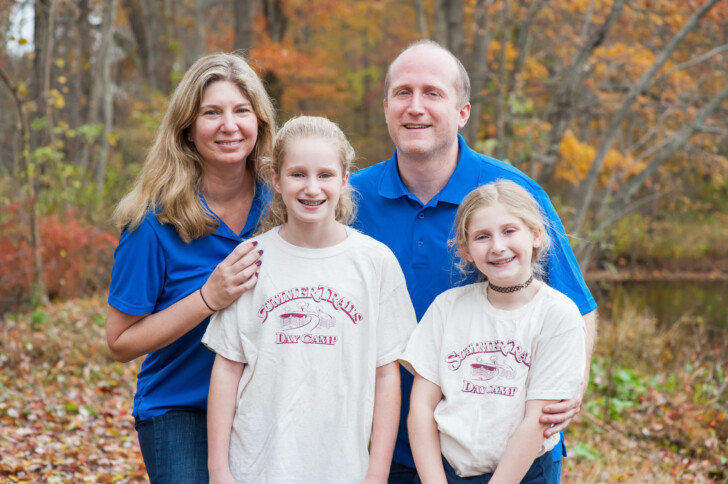 Debi Kelly
Associate Director
Debi was born and raised in Yorktown and still resides there. She has a Master's Degree from SUNY Plattsburgh in School Psychology and a BS in Psychology from Sacred Heart University. Debi has been at Summer Trails for most of her life as she started in Nursery Girls, has been on staff in various positions since the summer of 1995.  In 2008 she  joined the year round team. Debi's two adorable children, Kieran and Quinn are following her footsteps and can often be spotted at camp in Imagination Playground.  Additionally Debi enjoys traveling, relaxing on the beach and playing with her two ginormous dogs.
Email: debi@summertrailsdaycamp.com
Todd Seideman
Associate Director
Todd grew up in Short Hills, New Jersey. He received his undergrad at Ithaca College with a degree in Health Education. Todd started attending camp at 5 years old and ever since, camp has been an instrumental part of his life. As a camper, counselor and year round staff member, Todd has tremendous experience and a clear perspective on the day to day at camp. He loves to see the strides campers make during their time at camp and loves the fact that campers can be themselves and be rewarded for that. The ultimate goal is for campers to step out of their comfort zone, try new things and become the best version of themselves. Todd hopes to give campers the same experience he had growing up at camp. Todd and his Fiancé, Sam have two dogs, Brody and Missy. Todd is a sports fanatic. He is a die-hard Arizona Basketball and New York Jets fan!
Email: todd@summertrailsdaycamp.com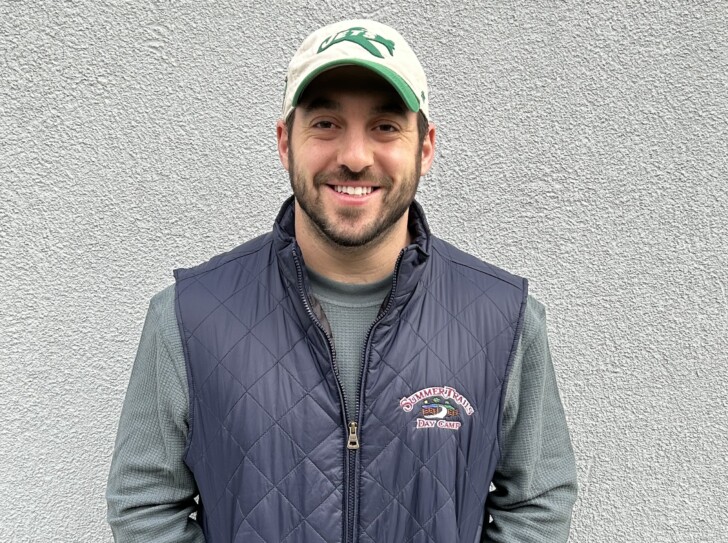 Dave Parent
Operations Director
Dave was Born in Wyoming, grew up in Bradenton, FL and currently resides in Mahopac, NY. He has been a full time member of the Summer Trails team, filling many roles, since 2007. Dave has a BS in Business Administration with concentrations in Economics and Finance, from the University of West Florida. Dave is an avid golfer, and dedicated Jimmy Buffett fan. Because of the camp experience, Dave met his wife Sandy, and they have two beautiful daughters, Danica and Delaney who have grown up at Summer Trails and sleepaway camp.
Email: dave@summertrailsdaycamp.com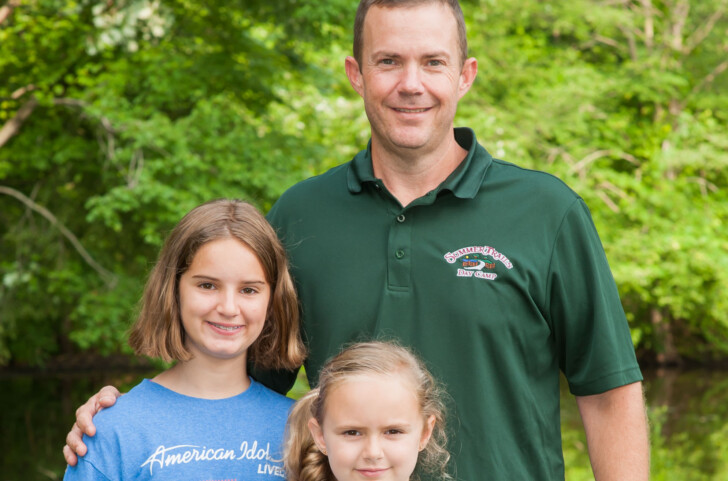 Summer Trails 2022 Leadership Team
Our Summer Leadership Team has over 200 years of Summer Trails experience combined.  These Group Leaders and Program Directors have earned their Summer Trails walkie talkie and are always available to support our staff, ensure our campers are having a positive experience, and liaise with parents to ensure that the entire family is part of the Summer Trails experience.
Meet Jaws the Turtle
Jaws, the Summer Trails Day Camp Mascot, has been a part of the Summer Trails family since the beginning. He loves seeing you all every summer. He looks forward to each summer with excited anticipation because he knows that when campers are at Summer Trails he gets to eat lots of yummy cheese puffs. Make sure to look out for for him by the pond when you are at camp this summer.